Forgotten Felines Inc. is a not-for-profit, all-volunteer animal rescue organization. Our mission is to provide food, shelter, veterinary care and spay and neuter services to homeless and abandoned cats and kittens, and to find permanent, loving homes for adoptable cats and kittens.
Our NYS registration # is RR258. Our registration certificate can be viewed HERE.
---
Our Board Members
Sue Gorman – President
JoEllen Gorman – Vice-president
Joann Slinn – Secretary
Michele LaRosa – Treasurer
---
Save the Date – Sunday, October 24th
OUR FALL FUNDRAISER LUNCHEON IS BACK!!!
Tickets Available Now!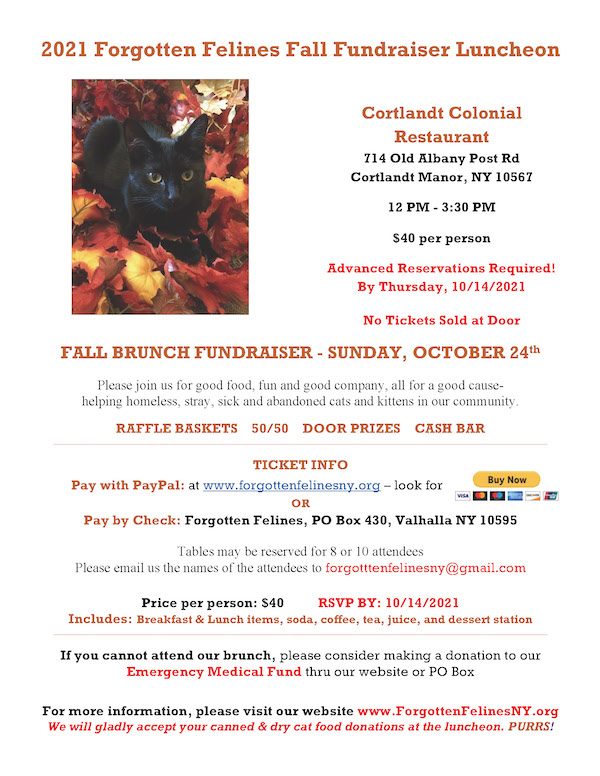 OUR KITTIES HOPE YOU WILL ATTEND!
Please join us for food, fun and good company, all for a good cause-helping homeless, stray, sick and abandoned cats and kittens in our community.
The Luncheon will feature a breakfast and lunch items, including coffee, tea, soft drinks and a cash bar. There will be raffles of our beautiful gift baskets, auctions, prizes and some surprises!
As an extra benefit for our kitties, we will be collecting canned and dry cat food at the Luncheon.
Tickets are $40 per person. Advanced reservations are required. No tickets will be sold at the door. You can purchase tickets via the PayPal button below or call 914-428-7969 for reservations.
NOTE: If purchasing more than one ticket, please send us a quick email by clicking HERE with your name and the names of any additional attendees. Thank you!

If you have any additional questions, please contact Sue Gorman at 914-428-7969.
WE LOOK FORWARD TO SEEING YOU THERE!
---
KITTENS ARE HERE!!!
They need your financial support for their distemper shots, worming, testing, and any medical problems needing treatment so they can be adopted into loving, forever homes.
The moms and dads also need to be neutered to stop the cycle.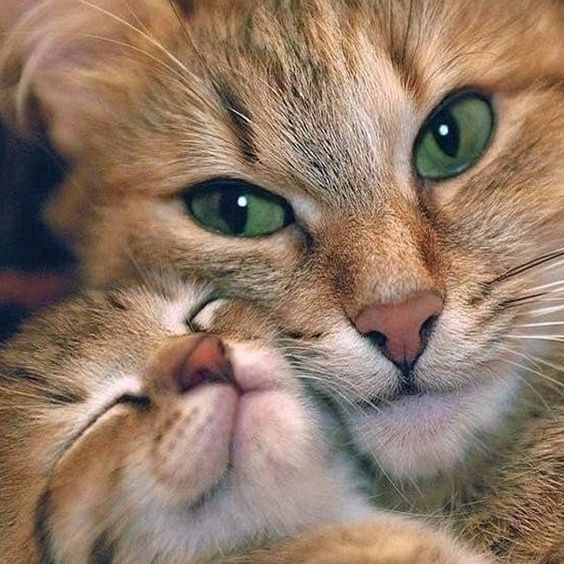 Please consider making a donation through our facebook page or PayPal!
Thank You for Your Continued Support!
Every Dollar Helps!
---


Not subscribed? Just click on the SUBSCRIBE HERE button located at the top of every page!